Product was successfully added to your shopping cart.
Details
Screen Printing Fabric 1' Fit Squr fit
32 T-100 Micron Fabric Printing Materials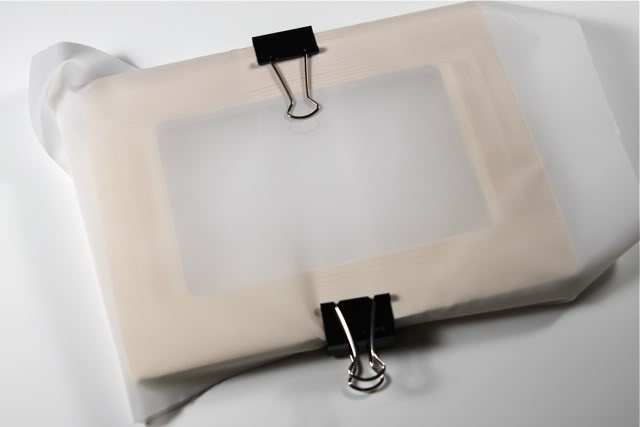 Then added 2 more clips on the other sides. It is important to work across and around the frame to get the fabric as tight as possible.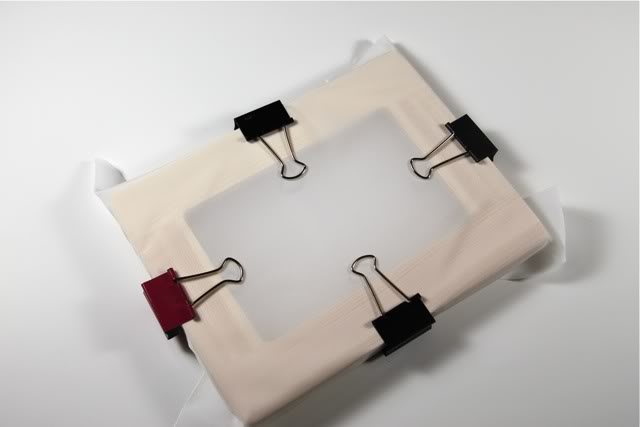 I stretched the opposite corner last to pull out every last bit of slack.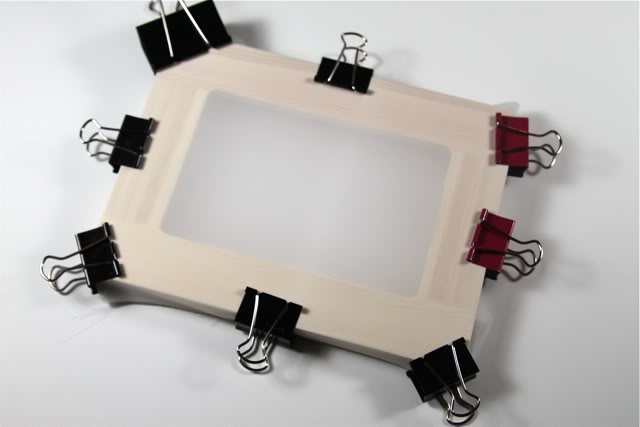 Step 3: Using waterproof wood glue……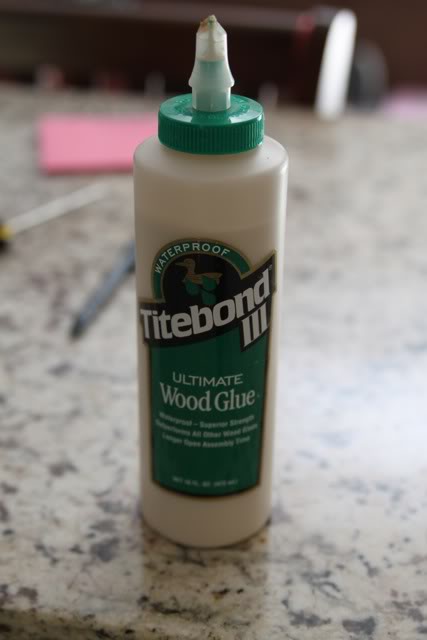 ……I used a brush to apply a thick layer of glue all the way around the wood screen, using pressure to work the glue through the fabric.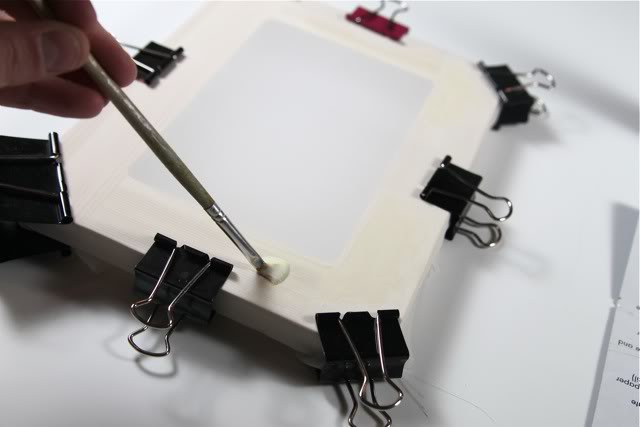 After the glue was COMPLETELY dry, I removed the clips and applied glue to the spaces where the clips had been and then once the glue was dry I trimmed all the excess fabric off using a razorblade.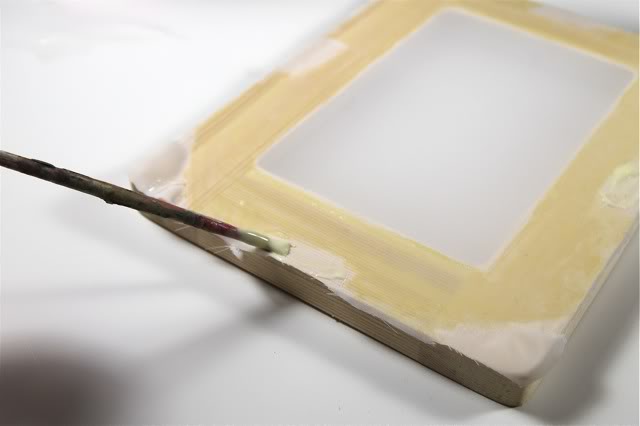 Step 4: I applied emulsion to each frame using a tiny squeegee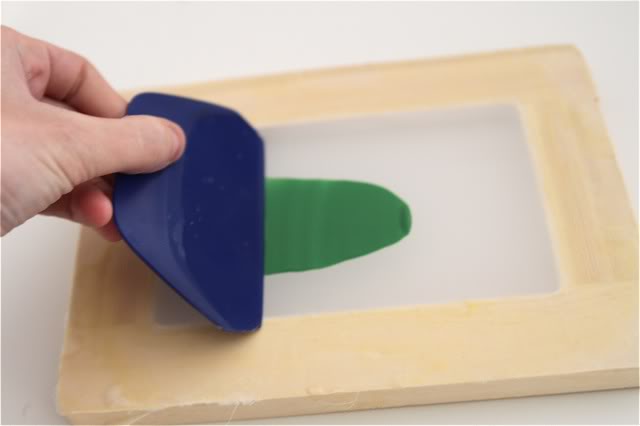 …and stuck push pins into the bottom for the screen to rest on as it dried in the dark.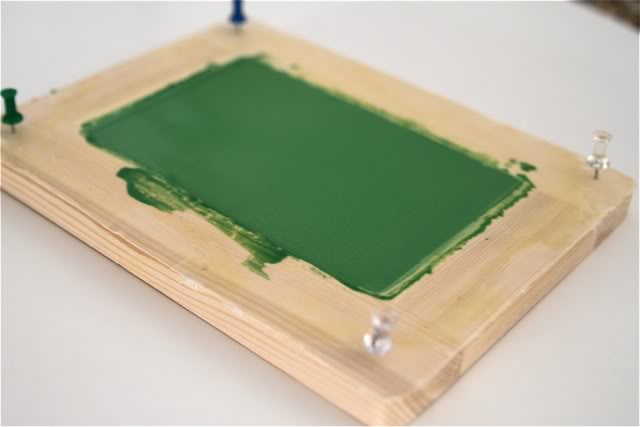 NOTE: You can find my entire photo emulsion silk screening tutorial here for all the details of this process because I am kind of glossing over a few details: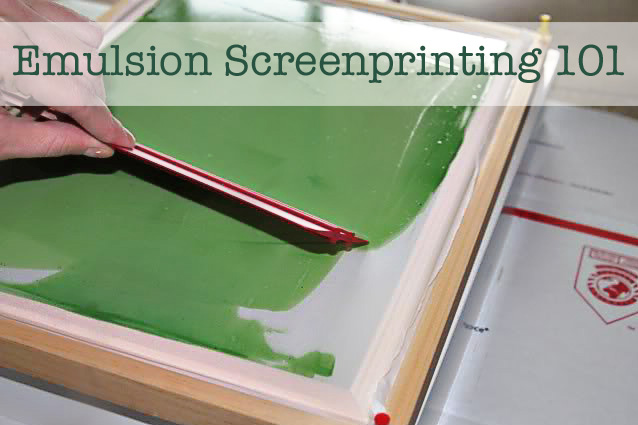 Step 5: I set up my registered trademark, sizes, and clothing information for each label and printed it onto transparency film: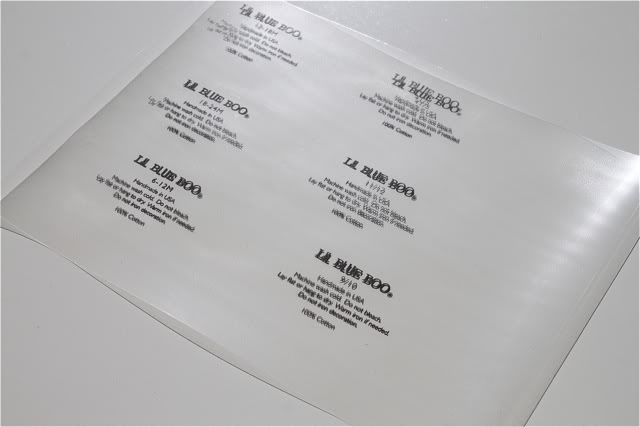 Each label was exposed onto a screen. I made one screen for every clothing size that I regularly produce: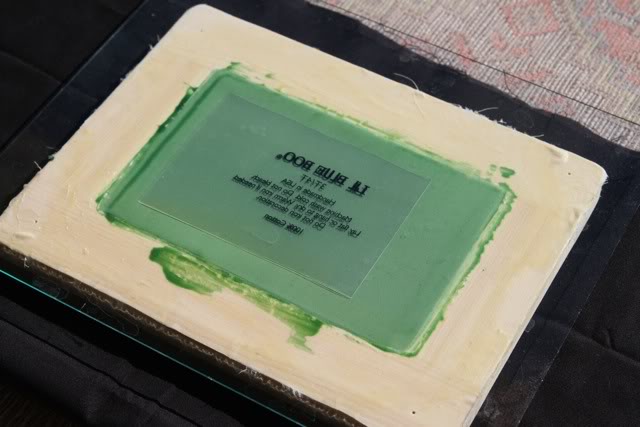 Washing out the emulsion after exposure: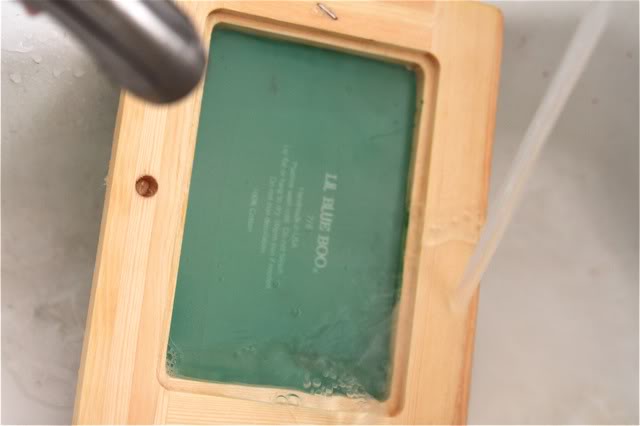 Now with a little ink and a tiny squeegee I can easily add my logo, size, Made in USA and all the care instructions to every piece of clothing!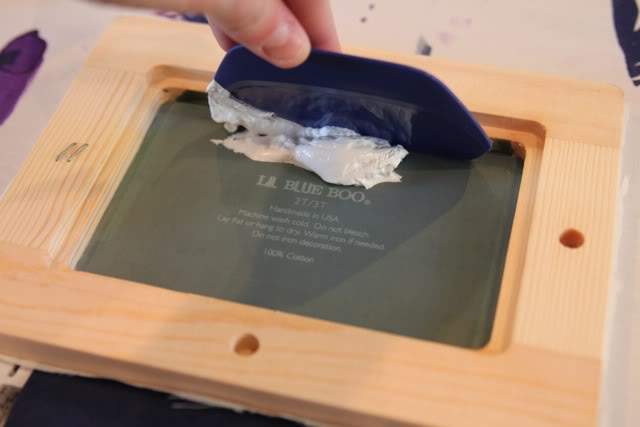 Very professional looking!